Title

[News] FRUDIA's special planned set, 'Again' in half-day
Date

2016.12.07
FRUDIA's special planned set, 'Again' in half-day
5,000 set to celebrate launching at G-Market, 'sold-out 'early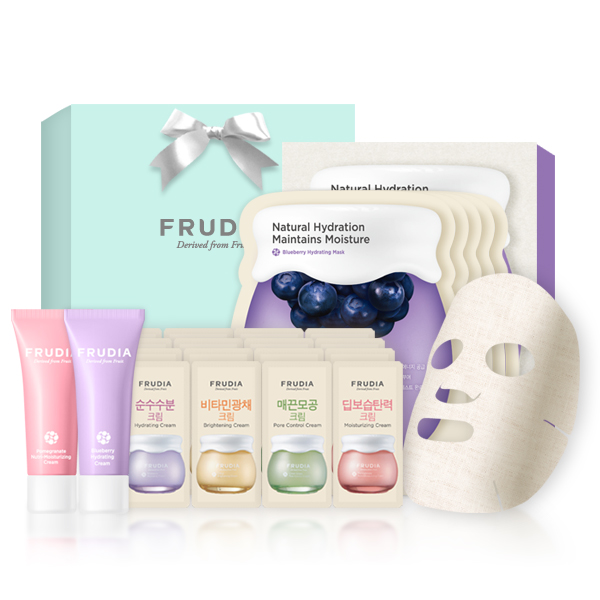 "Due to high interest on FRUDIA products, all the prepared sets are sold out early for this event, followed by previous sold-out of 2,000 sets. We would like to thank all our customers for your support."
Marketing manager of FRUDIA delivered the aforementioned message when fruit skin care brand FRUDIA's special sets are sold out in half-day.
For this event, proceeded to celebrate launching at G-Market, 5,000 limited special sets were prepared, and they were all sold out in half-day. This is the second time Frudia recorded sold-out, followed by its introduction on last July when 2,000 sets were sold out in 5 hours.
FRUDIA is the fruit skin care brand, originated from the integration of every know-how of Welcos from 30 years of fruit research. The brand's special feature is that it uses fruit juice, extracted through R VITA W™ method, as toner. Moreover, with optimal fruit extract mixing ratio, the product delivers intact ingredient of fruit, including moisture and anti-oxidative effect, directly to skin, and provide care for healthy and lively skin.
Cream and mask pack, contained in this special planned set, are the products, promoted through word-of-mouth as 'fruit cream and 'fruit mask pack.' These products can be selected according to various skin concerns, such as pore care, whitening, elasticity, or moisturizing. They can be used for sensitive skin as well, so these products gained popularity especially from the women in their 20s and 30s.
In the meantime, Welcos is about to launch oil, mist, and lip care products. The company claimed for further expansion of FRUDIA line by continuously launching new products.

CMN, Dec. 1. 2016

게시글 등록시에 입력했던 비밀번호를 입력해 주세요.