Center Introduction
About Welcos
HOMEC&D CENTERCenter Introduction
Welcos R&D Center has been developing fundamental and hair cosmetics for consumers to use from head to foot for a long time, and putting its best efforts to
enhance quality and develop products that may impress customers and enhance quality.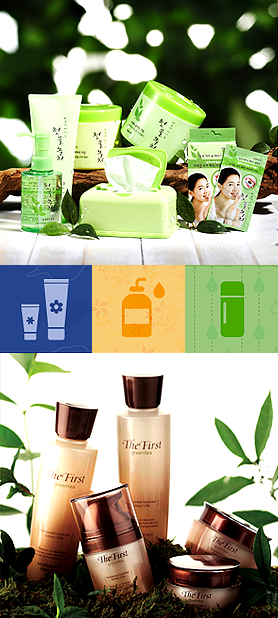 Welcos R&D Center has been developing fundamental products, hair and hair-dye products through scientific and systematic research, as well as eco-friendly products such as GWAILNARA and CHEONMULNOKCHA and distinguished products in professional market, trying to develop mild product in a position of consumers from selection of ingredients to development of product. Based on such product development ability, it is developing products by identifying needs of consumers and analyzing domestic and overseas cosmetics trend, intending to deliver high-quality product for OEM customers on the basis of development know-how as a total cosmetics manufacturer.
Research 1 Team

Intensive research for enhancing skin condition and skin science intensive research for verifying effect and securing safety
Product Developed Skincare and bodycare products
Research Field Natural whitening factors, melanin control factors, selective absorption technology, skin-aging mechanism, etc.
Research 2 Team

Intensive research for developing products with safety and convenience for scalp by identifying characteristics of hair and latest trend
Product Developed Haircare product and hair-dye agent
Research Field Agent with high safety for scalp, perm agent for extremely damaged hair, low-allergy hair-dye agent, treatment agent for scalp care, etc