Title

[News] FRUDIA's 'splendid achievement,' receiving awards from both domestic and international design competition
Date

2017.01.06
FRUDIA's 'splendid achievement,' receiving awards from both domestic and international design competition
Received the Grand Prize from Good Design Award, followed by Reddot Award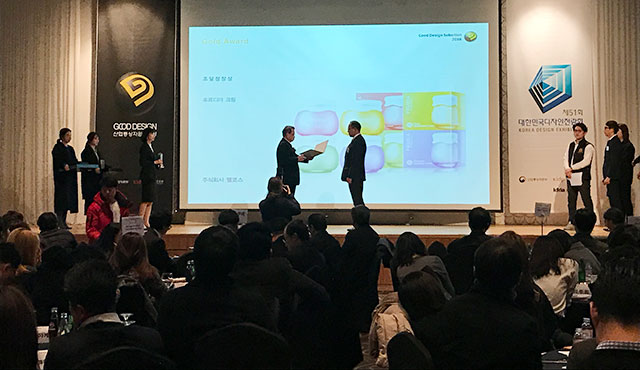 FRUDIA, the skin care brand with fruit juice, is enjoying the delight of receiving awards from both domestic and international competition.

According to Welcos, which owns the brand of FRUDIA, Welcos has received the Grand Prize from Good Design Award, the representative domestic design competition, hosted by the Ministry of Trade, Industry, and Energy, and supervised by Korea Institute of Design Promotion.

On the bases of the Industrial Design Promotion Act, the brand is evaluated in overall, considering the appearance, function, raw material, and economic feasibility of the product. As a result, Frudia was evaluated as excellent for all the criteria, and gained the honor of receiving the Grand Prize, the Prize of the Director of Public Procurement Service.

As the representative brand of Welcos, FRUDIA manufactures the products with R Vita method, which enables containing of the original nutritional ingredient of fruits. The biggest design characteristic of Frudia Package is the harmony of technological side, attributed from special manufacturing method, and of the pure image, derived from fruit, the major concept of Frudia. The design raised the confidence by drawing info-graphic of the manufacturing process on the booking box, while improving aesthetic impression with curves and color senses.

This award is especially a continuation of splendid achievement, followed by the Reddot Design Award, one of the top 3 design competition in the world, of last November. It is meaningful that Frudia's product quality achieved recognition in both domestic and international competitions.

CEO Kim Young-don said that FRUDIA is a brand which embraces the endeavor of all the staffs and executives of Welcos. He added that everyone in the company shared pleasure of this award and that the company will repay the consumers with better products of FRUDIA.

CMN 27. 12. 2016

게시글 등록시에 입력했던 비밀번호를 입력해 주세요.