Title

[News] FRUDIA, a real fruit-derived skincare brand, has renewed its online shopping mall
Date

2017.11.09
FRUDIA, a real fruit-derived skincare brand, has renewed its online shopping mall
Now offers more differentiated contents than before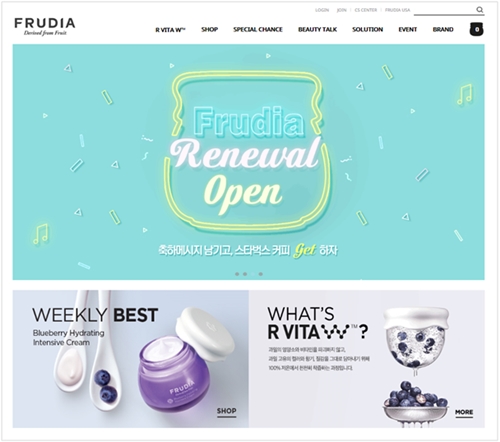 Welcos co., ltd (CEO: Young-don Kim)'s global skincare brand FRUDIA which offers fruit-derived skincare products, has renewed its online shopping mall. The renewed site now offers product images with simple design and structure so that consumers can easily find what they want. To help consumers to have at-a-glance understanding of FRUDIA's R VITA W™, a technology that extracts pure fruit juice at low temperatures without losing nutrients and vitamins in fruits and utilizes the extracted juice as a base water instead of using purified water.

Product details are visually presented in a witty way. Short video clips are shown to give consumers an intuitive grasp about product information such as formulation and how to use.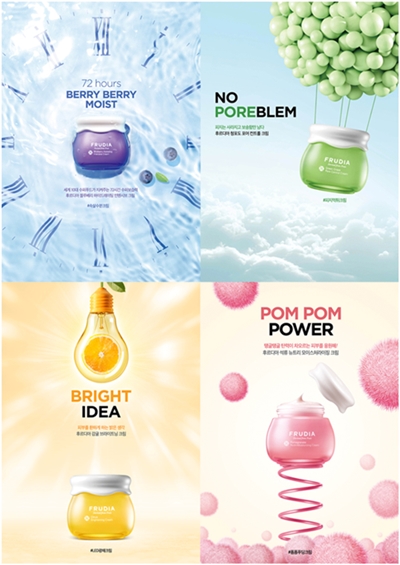 "We expect the renewed online shopping mall will serve as a platform to enhance our brand-image and creditability as well as to promote our products," said an FRUDIA official. "We will continue to make efforts to provide differentiated contents as a fruit-derived beauty products specialist."

FRUDIA is offering a variety of benefits through multiple events in celebration of the renewal. (www.frudia.com)
Jangup News, 25. 9 .2017

게시글 등록시에 입력했던 비밀번호를 입력해 주세요.