Title

[News] ​Frudia on sale at the Olive Young store in Myeongdong
Date

2018.01.08
Frudia on sale at the Olive Young store in Myeongdong
Meets with customers at various fronts with a wider selection of products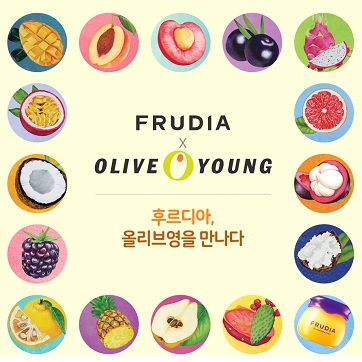 Frudia, an innovative skin care brand of Welcos (CEO Young-Don Kim), will be selling its products in the head store of the health and beauty store, Olive Young in Myeongdong.

'Furdia' is the special skincare brand that was launched by Welcos, a company that first started the era of fruit cosmetics in Korea with the brand Kwailnara. Welcos has accumulated 30 years of fruit research and knowledge through Kwailnara. With the slogan of 'Beauty is from fruits', Frudia has its own method of extracting the antioxidant energy that fruits possess and shows women in 20s and 30s, whose skins are exhausted from stress and harmful environment, what the true "Fruit Therapy Skincare" is.

In the Olive Young store in Myeongdong, customers can find 'Blueberry Hydrating Honey Lip Balm' and the 15 kinds of 'My Orchard Hand Creams'. With its products sold in the Olive Young store at Myeongdong, Frudia continues to expand the opportunities to meet customers as it sells the products in Korea's leading health & beauty store Olive Young.

"We are delighted to be able to meet with our domestic consumers more closely through our products in Olive Young and we hope to share our journey with the customers as we continue to grow," a Frudia representative said.
Jang-ub News, 08. 12. 2017

게시글 등록시에 입력했던 비밀번호를 입력해 주세요.