Title

[News] ​Welcos expects to grow in 2018 with 'Open Innovation'
Date

2018.01.15
Welcos expects to grow in 2018 with 'Open Innovation'
Restructuring to increase work efficiency and competitiveness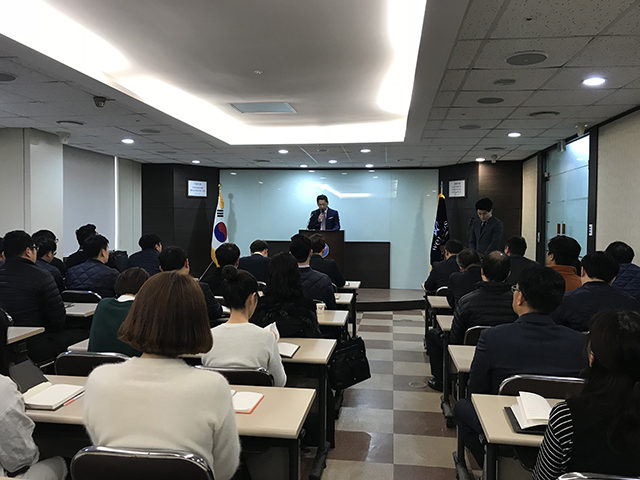 "We must not hesitate to pursue 'Open Innovation' to create and deliver products that truly satisfy our customers."

Mr. Kim Young-Don, the CEO of Welcos, emphasized that "[Welcos] must strive to be clearly innovative at all fronts by implementing 'Open Innovation', the concept that fuses our 30-year-long philosophy and know-how with creative technologies and ideas from the fields outside the company such as design, marketing, sales, and production" in his New Year's speech at the opening ceremony held in the large conference room of the Yeouido headquarters on 2 January.

During the ceremony, Welcos looked back at the accomplishments the company made over the past year and made a commitment to make 2018 a year of challenge and creation.

In addition, the team was restructured. To increase the efficiency of work, the research and development department was newly established under the research institute. Min Jin-woo was appointed as the head of the research and development department, and Lim Hyo-jung, the chief researcher, as the 2nd research team leader. In order to strengthen global competitiveness, Park Jong-Ha was appointed as the head of the 1st overseas sales team.

Welcos hosted a special lecture on the theme of 'Trend China' following the opening ceremony, where Professor Jeon Mi-Young, the author of , was invited as a speaker.
CMN, 8. 1. 2018

게시글 등록시에 입력했던 비밀번호를 입력해 주세요.