Title

[News] ​Safe even for sensitive skin! Amazing Avocado Cosmetics
Date

2018.01.31
Safe even for sensitive skin! Amazing Avocado Cosmetics
New "Avocado" product series released by Frudia, Welcos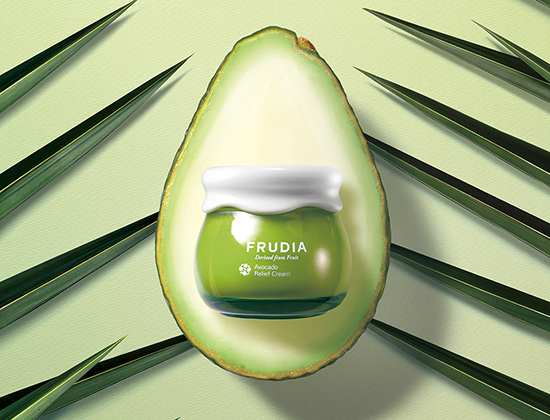 "Avocados are the most nutritious fruit in the world, and they are on the Guinness Book of World Records for that. Frudia's avocado product series will help you maintain healthy skin without skin troubles by enhancing the resilience of your skin with the rich nutrients of avocado."

Frudia, a new fruit juice skincare brand of Welcos (CEO Kim Young-don), launched the Avocado series whose ingredients can be used safely on sensitive skin.

Frudia's Avocado products consist of a relief essence toner and a relief cream. Using the fruit extract of avocado rich in vitamins and amino acids that is often referred to as "butter in the forest," the Frudia Avocado products strengthen the weakened skin's resilience, normalizes the irritated skin condition, and turns a sensitive skin into a healthy one.

The products only use green-grade ingredients that have been approved for safety by the Environmental Research Group (EWG). They excluded 20 alarming ingredients specified by the cosmetic ingredient analysis application "Hwahae", so they can be safely used by both children and adults.

Avocado Relief Essence Toner is an authentic toner that contains 76% of avocado juice and comforts your skin as if it is covered instantly upon application. Containing panthenol, it provides a strong protective layer on skin enhancing its resilience and preventing it from troubles caused by dryness.

Avocado Relief Cream contains 67% of avocado juice and is also called a "Bandage Cream" because it protects a damaged skin like a bandage. The tests of the cream on human skin showed that the skin barrier, which was broken down by external stimuli, improved in only two weeks and that the cream helped reduce redness on skin.

29. 1. 2018, CMN

게시글 등록시에 입력했던 비밀번호를 입력해 주세요.