Title

[News] 3 types of Welcos Merit Mango Butter Haircare launched
Date

2018.04.20
3 types of Welcos Merit Mango Butter Haircare launched
Special salon hair product concept easily at home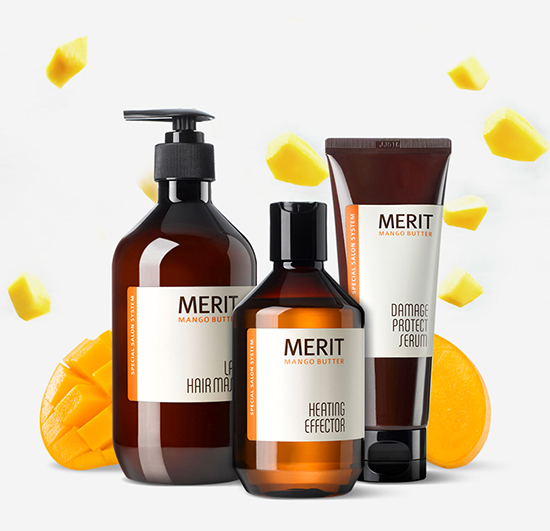 Welcos(CEO Kim Young Don) announced the launch of Mango Butter Haircare at LALAVLA brand Merit. There are three products: hair mask, heating effector, and damage protect serum.

Merit Mango Butter Line is a special salon haircare product used easily at home. Vegetable natural butter extracted from mango seed, abundant nutrition and natural moisture element are contained to provide moisture and softness to hair with its outstanding capacity to maintain moisture and prevent moisture evaporation.

'Mango Butter LLP Hair Mask' is a daily haircare product that provides elasticity to the whole hair by rapidly absorbing protein from damaged and tangled hair with its minute LLP particles.

'Mango Butter Heating Effector' is a special care product that partially takes care of tips of hair to turn into soft and smooth hair, which is used to protect damaged cuticula layer with strong hair coating effect.

'Mango butter damage protect serum' provides styling with natural curl before using straightener, protects hair, and grants flexibility to wet or dry hair after shampoo.

CMN, 19. 4. 2018

게시글 등록시에 입력했던 비밀번호를 입력해 주세요.