Title

[News] Honey-pickled fruit shower with fruit syrup recipe
Date

2018.06.19
Honey-pickled fruit shower with fruit syrup recipe
Frudia, My Orchard Body Care Line Released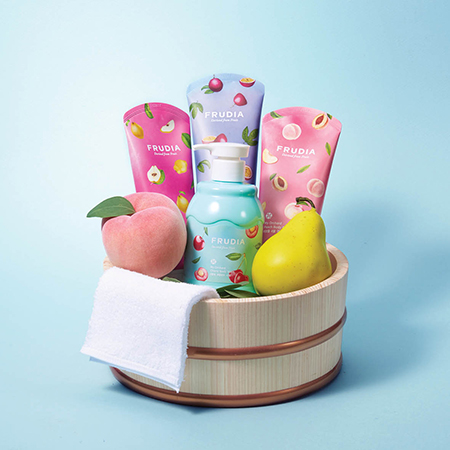 A new-concept skincare brand Frudia of Welcos (CEO Kim Young-Don) has launched My Orchard Body Care Line that contains the sweetness of a fresh fruit from the handmade fruit syrup recipe.

The main components of Frudia My Orchard Body line include fruit extract and honey extract. The ingredients are extracted by means of the special double squeeze method to present moisture and vitality from skin vitamin.

Nourishment and vitamin from fresh honey and fruit juice are contained by using R VITA W™, which is the process to slowly extract at low temperature without destroying nourishment and vitamin of fruits, and Time-drop™, which is the process that extracts the active components of honey drop by drop in a manner similar to the nature without applying artificial force.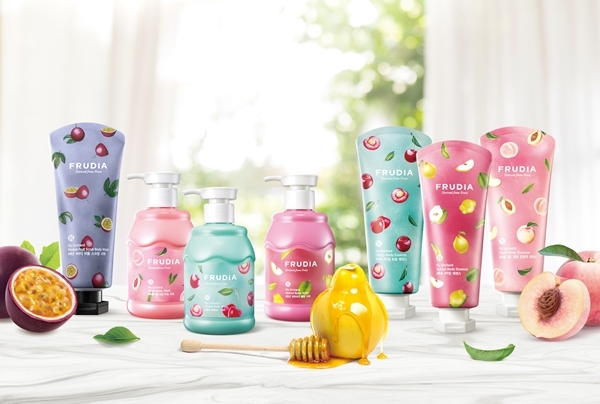 There are three types of My Orchard Body Care line: quince line, cherry line, and peach line. Quince line includes quince body wash and quince essence with outstanding skin soothing effect, and cherry line has cherry body wash and cherry essence containing dust zero complex to help clearing the old dead cells. In addition, peach line consists of peach body wash and body essence containing moisturizing fruits complex full of moisture and nourishment.

There is a total of 7 items including Passion Fruits Scrub Body Wash, which enables both exfoliation and cleansing at once by containing fermented fruit peeling components.

The Frudia staff said, "The package reproduces the shape of a honey jar, adding not only the visual sensitivity, but also the scent of a fresh fruit."
CMN, 8. 6. 2018

게시글 등록시에 입력했던 비밀번호를 입력해 주세요.