Title

[News] ​Plentiful of moisture from golden honey, protein bomb mask
Date

2018.09.03
Plentiful of moisture from golden honey, protein bomb mask
Welcos released FRUDIA Royal Berry Honey Snack Mask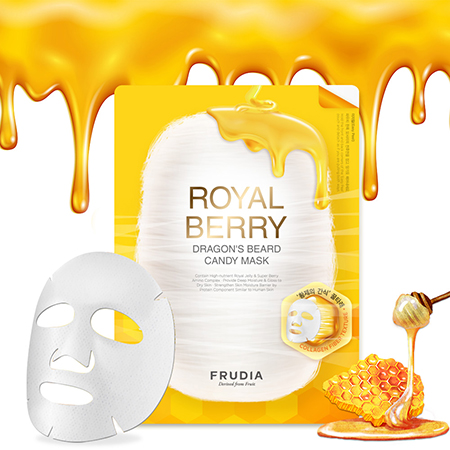 Welcos (Rep. Kim Youngdon) released deep moisturizing mask pack with highly concentrated protein of golden honey serum, in a single sheet to give your skin tight and glowing. This is called 'Royal Berry Dragon's Beard Candy Mask' by a new conceptional pure fruit juice skincare brand, 'FRUDIA'.
Royal Berry Dragon's Beard Candy
Mask
is high in nutrient with royal jelly and abundance of super berry amino compound which strengthens the skin and keeps it firm and glowing. 98% collagen strings, smaller than silk thread and high in concentration that melts, will fill the skin with collagen, giving it a deep, tight moisturization.
Personnel from FRUDIA also added 'its soft, fully attachable sheet with micro fiber fabric will leave no hole on your skin to affectively transfer its effective contains to you.' Also, 'with 'easy peel pouch' package, you can easily open the package completely and won't leave a single drop of serum behind.'

27th, 8. 2018, CMN

게시글 등록시에 입력했던 비밀번호를 입력해 주세요.