Title

[News] AROUND ME, 12-gram High Capacity "Mega Lip Balm" released
Date

2019.01.11
AROUND ME, 12-gram High Capacity "Mega Lip Balm" released
Easily usable multi-item on lips, face, hands, elbows, knees, etc.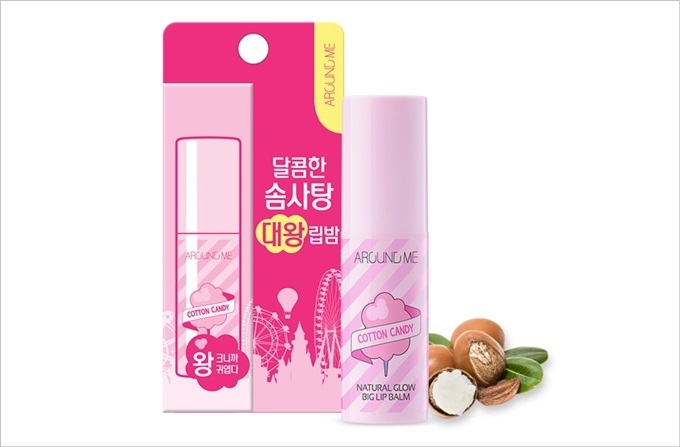 AROUND ME, the total healing care brand of Welcos (CEO Young-don Kim), released their 12-gram high capacity lip balm "Natural Glow Mega Lip Balm Cotton Candy (Mega Lip Balm)".

The newly released Mega Lip Balm—containing shea butter, which is excellent for moisturizing, and other ingredients that form a natural protective layer such as Jojoba oil, sweet almond oil, and honey extract—instantly moisturizes and protects dry lips and reduces chapped skin. Unlike ordinary lip balm, which takes care of only the lips, this is a multi-use item for any area of the skin prone to dryness, such as the face, hands, elbows, and knees. With its excellent covering, it is absorbed refreshingly without being oily by dissolving properly as soon as it touches the lips and skin.

An official for AROUND ME said "Mega Lip Balm—having three times the capacity and size of other brands' regular 3.5 to 4-gram lip balm sticks—is a product that can cover large areas with even just single application, making body care and lip care easy."

Meanwhile, AROUND ME Mega Lip Balm will be available at LOHBs retail stores nationwide and will host sales launch discount promotions and events during the month of January.
COSIN, January 4th. 2019

게시글 등록시에 입력했던 비밀번호를 입력해 주세요.