Title

[News] FRUDIA's "Blueberry Honey Lip Balm" gains popularity through word-of-mouth marketing
Date

2019.01.11
FRUDIA's "Blueberry Honey Lip Balm" gains popularity through word-of-mouth marketing
Its honey jar gets "favorable reception" for helping relieve chapped lips with high moisturizing and spreadability
FRUDIA, a new concept pure-juice skincare brand of WELCOS (CEO Kim Young-don), gains popularity this winter with its "Blueberry Hydrating Honey Lip Balm" which earned a nickname "Honey Juice Lip Balm".

Having gained popularity by entering the Olive Young flagship store in Myeongdong and the online mall, "Honey Juice Lip Balm" has expanded to more than 600 Olive Young retail stores in October of last year to meet consumers. The lip balm gift set, released in commemoration of its entry in to retail stores, was sold out through word-of-mouth.

Honey Juice Lip Balm, mainly composed of blueberry nectar and honey extract through cold pressed technology (R VITA W™), helps treat chapped lips with its high moisturizing and spreadability. It is receiving positive comments—for its cute honey jar shape—from consumers and it is having its popularity rank skyrocket in the "GLOWPICK" mobile beauty app's lip balm category with favorable reception.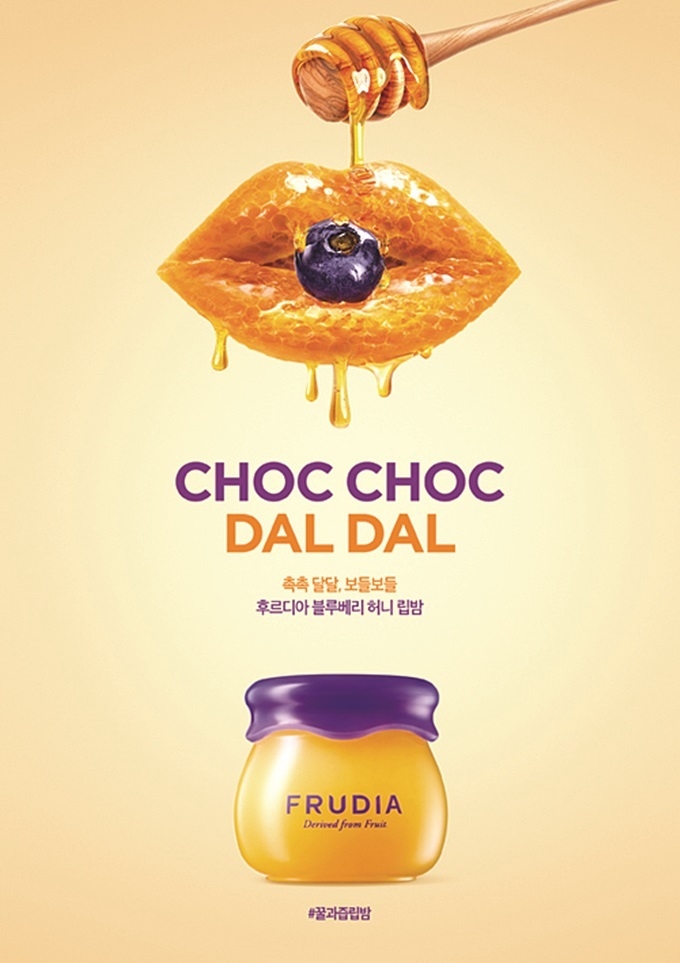 An official for FRUDIA said that while "Blueberry Hydrating Honey Lip Balm is receiving favorable responses from South Korea, as well as from China and Japan, we are also working on entering European markets" and that they are "working hard to market the brand's excellent product."

Meanwhile, Honey Juice Lip Balm could be seen on the existing FRUDIA online mall, the OLIVE YOUNG online and offline stores, the NAVER Smart Store and GLOWPICK's Store Channels.



COSIN, January 4th, 2019


게시글 등록시에 입력했던 비밀번호를 입력해 주세요.