Title

[News] WELCOS Frudia launches 3 types of vegan hand cream
Date

2020.10.16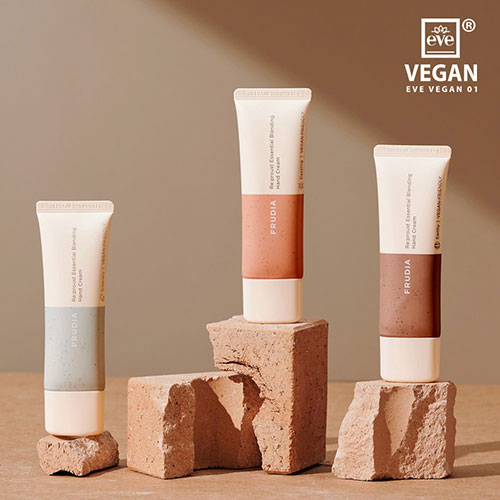 New product 'Re-proust Essential Blending Hand Cream'
Welcos (CEO Kim Young-don) announced that its Frudia brand has launched as vegan hand cream called "Re-proust Essential Blending Hand Cream', which blends shea butter with natural essential oil.
Re-proust Essential Blending Hand Cream, which has obtained vegan certification from EVE of France, contained 100% natural essential oil fragrance instead of synthetic fragrance. ▲Darjeeling(Citrus essential fragrance blended with mandarin & rosemary oil), ▲Greenery(Green essential fragrance of geranium & bergamot oil blending), ▲Earthy(Woody essential fragrance blended with sandalwood & chamomile oil) have been presented.
By excluding the '20 harmful ingredients' found in Hwahae, the cosmetics information platform, good ingredients from shea butter excellent in moisturizing effect and 100% pure cold press moringa oil provide a prefect hydration to rough hands.
"The newly launched hand cream is a good moisturizing vegan hand cream that practiced eco-friendly clean beauty, including vegan certification from EVE of France and the use of 100% recyclable paper packages. You can find it at Olive Young online mall and 1,200 offline malls," said a representative of Frudia brand, which has recently been expanding the vegan product line.
CMM(2020.10.13)

게시글 등록시에 입력했던 비밀번호를 입력해 주세요.