Title

[News] Frudia, participated at 'CICI Korea 2021' Korea Image Awards sponsorship
Date

2021.02.03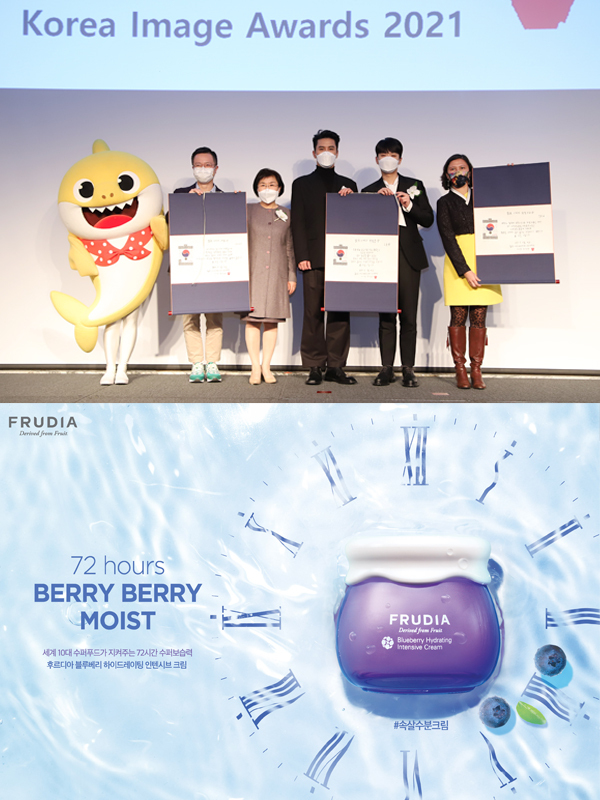 Frudia, a clean beauty pure-juice skincare brand of Welcos(CEO Kim Young-don), has participated as a sponsor at 'CICI Korea 2021 Korea Image Awards' ceremony hosted by Corea Image Communication Institute(CICI) on the 14
th
.
The event, which is held to promote the positive image of Korea to the world, has been awarding awards to people, objects or organizations that have introduced Korea to foreign countries in honor of those who contributed to promoting Korea image and expanding Korean waves for 17 years since 2005.
In this 'CICI Korea 2021', 'Trot Men' (Young-woong Lim, Tak Young, Chang-won Lee, Min-ho Jang, Dong-won Jeong, and Hee-jae Kim) were awarded the Stepping Stone Award by comforting the fatigue of citizens from COVID-19 and revitalized their lives and serving as a stepping stone to announce Korea's representative pop song, Trot, to the world. In addition, Delphine O Secretary-General of the Generation Equality Forum has won the Stepping Stone Bridge Award, and 'Baby Shark' the Budding Youth Award.
Frudia was recognized for spreading the positive image of Korea to countries all around the world through K-beauty this year and participated as a GOLD sponsor, supporting 'Frudia Blubbery line set' and 'Frudia hand cream set'.
The event was sponsored by the Ministry of Foreign Affairs, the Ministry of Culture, Sports and Tourism, and the Korean Culture and Information Service, and was attended by Jae-bok Chang, the ambassador for public diplomacy, CJ Group CEO Kyung-sik Son, French Ambassador Philippe Lefort, German Ambassador Michael Reiffenstuel, Trot men, Delphine O Secretary-General of the Generation Equality Forum, and Seung-kyu Lee, the co-founder of Baby Shark Smart Study, which has carried out in accordance with social distancing guidelines.
news2day, 25th January
2021

게시글 등록시에 입력했던 비밀번호를 입력해 주세요.