Title

[News] FRUDIA, participated in the Cosmoprof Asia Singapore 2022
Date

2022.11.25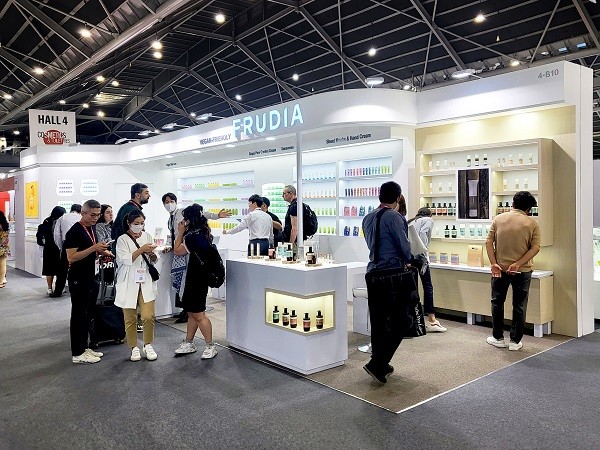 FRUDIA, the brand of Welcos (CEO Kim Young-don), participated in the "Cosmoprof Asia Singapore 2022."
Cosmoprof is the largest cosmetics and beauty industry fair that is held not only in Asia but also in the world's major regions, including Europe and North America, and this year, it proceeded with great success with the participation of 1,278 companies from 45 countries all over the world and 36,000 visitors.
FRUDIA is a clean beauty pure-juice skincare brand, and focuses on vegan-certified Re:proust line, which is launched in Olive Young with eco-friendly package and natural essential blending, vegan cream for different skin troubles, and Ultra UV sun essence (SPF50+ PA++++), a global best item.
A source from FRUDIA conveyed that "Re:proust line and Green Grape Pore Control line, in particular, received favorable responses in this fair," and added, "We are happy to confirm interest in FRUDIA through the overseas fair, and we are planning to participate in Cosmoprof Worldwide Bologna and International Beauty Show Las Vegas in order to expand our entry into overseas markets."
2022.11.23
siminilbo
(
https://www.siminilbo.co.kr)

게시글 등록시에 입력했던 비밀번호를 입력해 주세요.