International Exports
About Welcos
HOMEWELCOS Business AreaInternational Exports
Welcos exports its all products about 30 countries including China, Japan, Southeast Asia and America.

Especially for China, Welcos has targeted Chinese local market based on the experience of founding and operating local branch, and now receives a credible evaluation in awareness and product power. Welcos is satisfying consumers with high-quality product by acquiring CGMP (Current Good Manufacturing Practice) and Quality Management System (ISO 9001) certification to proceed with exportation more actively, and putting best efforts to establish countermeasures and build infrastructure to cope with foreign environmental changes such as FTA. Welcos will endeavor to pioneer new markets and enhance brand image by releasing specialized products suiting environment and lifestyle of each country as a company that stresses on mutual trust and communication breaking simple trading and inter-corporation transactional relationship to spread throughout the world based on Korean wave.

Welcos penetrated overseas market in over 30 countries.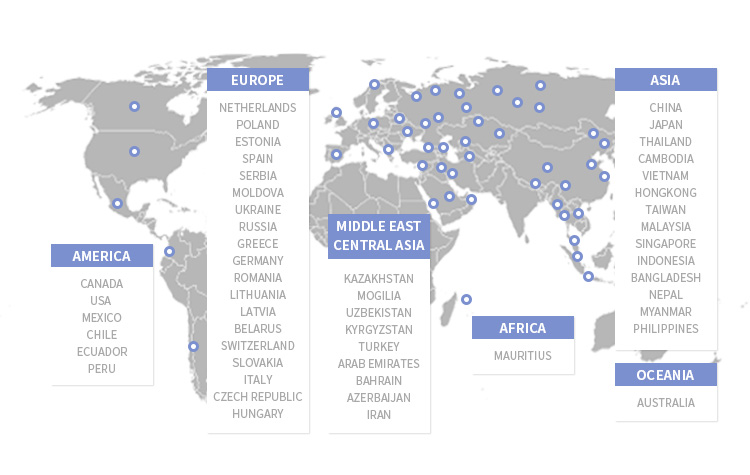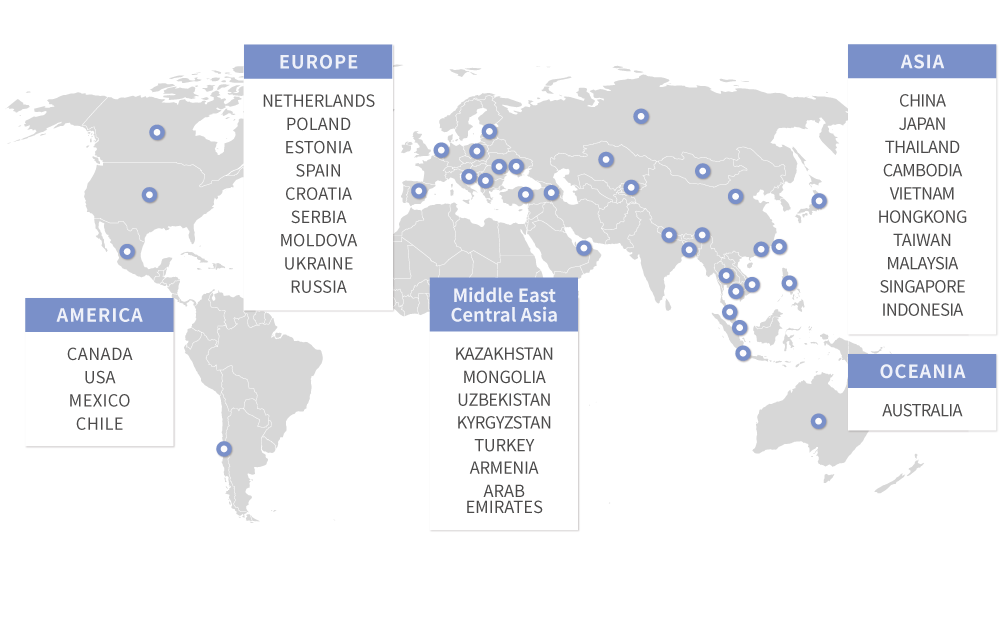 Mexico
USA
Canada
Netherlands
Ukraine
Kazakhstan
Arab Emirates
Nepal
Mongolia
Bangladesh
Myanmar
Thailand
Cambodia
Malaysia
Singapore
Indonesia
Philippines
Vietnam
Taiwan
Hongkong
China
Japan
Russia